The miraculous story of two siblings...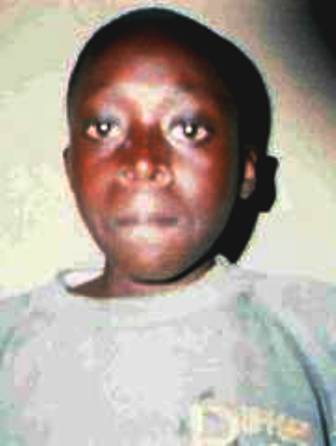 Benjamin BEFORE coming
to Gethsemane
Near the famous Lake Victoria, in February of 1993, Benjamin was born. He is a member of the Kenyan tribe Kisii, who are known for their fishing skills. Benjamin and his sister Martha grew up with both of their parents. They loved their parents very much, and though they were a poor fishing family, they were very happy.
Then, both of his parents became sick with the disease of AIDS. Benjamin and Martha were forced to watch helplessly as their parent's bodies slowly weakened and shriveled until they could no longer fight for life. Before the children were ten years old, their parents died. They were orphans.
As is the Kenyan custom, the clostst relatives took care of Benjamin and his sister. Unfortunately, to add to the trauma of loosing his parents, Benjamin found himself seperated from his sister. He was taken to live with an uncle in the slums of Nairobi, the capitol city of Kenya, while Martha stayed with an aunt near Lake Victoria.
The uncle that Benjamin lived with already had several of his own children, and simply could not afford another one. In 2003, out of desperation, the uncle took Benjamin to the Gethsemane home in hopes that he would be better cared for there.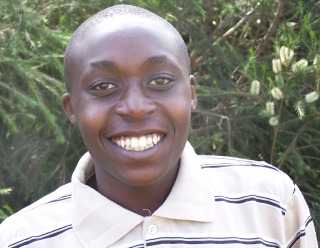 Benjamin & Martha AFTER coming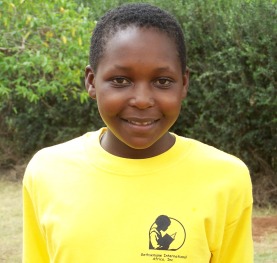 The next year, in the fall of 2004, the aunt that Martha had been staying with died. This left Martha alone in the region near Lake Victoria with nowhere to go and no one to help her. Praise God that word of the aunt's death reached Sylvester, our home father. He traveled up country to bring Martha to our Gethsemane home to be with her brother.
God's hand is evident in the miraculous way He reunited Benjamin and Martha!
Even though life was much better at Gethsemane, there were still things that both children struggled with. Neither of them had ever been to school before they came to us, and they could only speak the language of the Kisii tribe. This was a serious problem since the schools only taught in English and Swahili. Never-the-less, Benjamin and Martha both worked hard to learn both English and Swahili and they have thrived since being at Gethsemane.
Thanks to Gethsemane, Benjamin and Martha have a bed to sleep in, three meals a day, the love of a family, and the gospel of Jesus Christ. Since being at Gethsemane, both children have accepted Christ as their personal Savior from sin. The transformation is undiniable in these young children who were once alone, but now have a home.
Please pray that Gethsemane will be able to help other children like Benjamin and Martha, and that we will be able to offer other orphans an alternative to living on the streets.